Azimo Invite Code : MONUM
Follow THIS LINK: £10 OFF AZIMO or enter the invite code MONUM when registering on the Azimo app
1. Worldremit (£20 FREE) – https://www.referandsave.co.uk/worldremit/
2. Remitly (£10 FREE) – https://www.referandsave.co.uk/remitly/
3. Wise https://www.referandsave.co.uk/wise/
I have friends abroad and every now and then I need to send money to them – either for charity giving or because I would like them to buy me something and ship it to the UK.
I have previously used a couple of different apps and historically I have used bank transfers to do this but my new go to app is Azimo. Works so much better than what I used before and it is so quick. My last transfer was approved and ready for pickup across the other side of the world in 1 hour.
Currently Azimo are offering new users £10 off your first transfer (or £25 if you send to a business) which definitely makes this even more appealing. At least it was for me.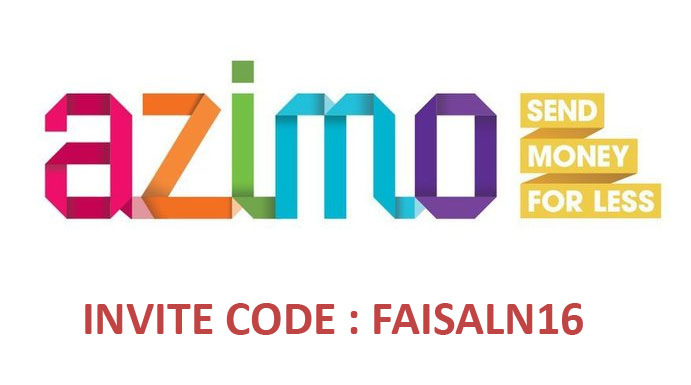 I was able to register (and enter invite code) and complete my first money transfer in about 10 minutes. Once registered I was able to choose whether I wanted to do cash pickup, direct to bank, mobile top up or swift (USD or Euro only).
The rate offered was similar to what I was seeing elsewhere with the added bonus of fee free transfers on my 1st 2 transfers and the £10 money back on orders over £100. Once I had entered the details of the recipient (mobile number and email address) an the amount I was transferring the transfer was complete!
So why 10 minutes to do the transfer? Well I after I had completed the transfer – I got a verification required note and I had to upload a copy of my driving license. The verification took about 5 mins and the transfer was processed! So safety protocols in place but with little impact on service delivery!
Anyway I hope you enjoy using Azimo as much as I did and don't forget to use my invite code for £10 off your first money transfer. My invite code can be added manually during registration or you can click the link below:
Frequently Asked Questions:
What is the Azimo Invite code?
You can use invite code : MONUM to get money off your first money transfer at Azimo
Where do I enter the Azimo Referral Code?
You Must use the Azimo invite/referral code during the registration process when adding email address and password
When will I receive my promotional code?
Once you have completed your first transfer using the Azimo invite code you should receive your bonus payment within 7 days to use towards your next money transfer
Where can I find my own Azimo referral code?
Once you have completed your first money transfer you should find your invite code shown in the Azimo app or desktop site.