Fancy Snacks Referral code:
e7ab2M
FANCY HAS NOW BEEN TAKEN OVER BY GOPUFF. YOU CAN CLICK THE FOLLOWING LINK FOR MY GOPUFF REFERRAL CODE: https://referandsave.co.uk/gopuff/ or if you just need my referral code for GoPuff it is : GOPWDXQM2X
Add referral code: e7ab2M at checkout on your 1st order to get £5 off (make sure you add code exactly as it is case sensitive)
So I've always had a bit of a sweet tooth – I mean who doesn't right? I am addicted to dessert lounges and I can't get away from my regular purchase of nutella waffles with a old school shake . . . but this app is a little different. Its all about ordering sweets (and more) and usually it is delivered to your door in under 30 mins.
Currently the app works in Newcastle, Leeds, Liverpool & Manchester with more cities to follow soon and currently they have a referral code which gets you £5 off your 1st order. Make sure you enter referral code: e7ab2M at the checkout
The app currently shows a number of different items available for purchase and the delivery is only £2. You can order a number of soft drinks, mixers and spirits to go with the chocolates, sweets, biscuits and other kitchen essentials .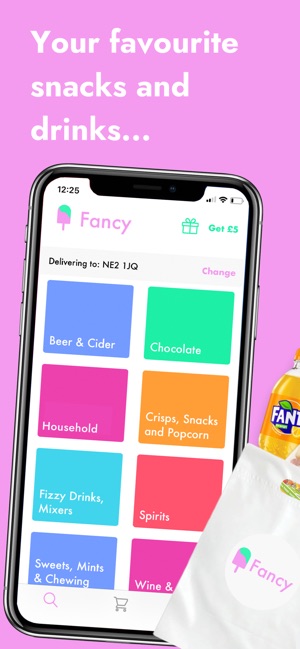 I travel to Manchester regularly so I will definitely be giving this a go and see how well it works. The prices are significantly cheaper than the same items available at Ubereats or deliveroo who are also starting to include these items on their platforms. . .
Keep an eye on my blog to see my complete review once I make my first purchase to see if the speed of delivery and the app work as they promise!