Beauty Expert Referral:
FAISAL-RK
Enter referral code: FAISAL-RK when registering for an account at Beauty Expert. Then once you have added items to your basket you will see £5 discount at checkout. Note this code should stack with other voucher codes as this referral is auto applied 🙂
Lately I have been fine-tuning my skincare and beauty regime to a few of products that I cannot live without after trying and testing many different products over the years. The thing is as most have been quite expensive and the costs have been adding up and so it's a been pretty expensive habit to continuing maintaining over the years. That said – I've never been one to compromise on quality so it has meant me having to be far more selective on what I buy. That was the case until I came across the Beauty Expert website where I have found prices to be significantly lower than buying the same product from the brand themselves or from the High street. I came across it whilst looking for a certain moisturiser and was surprised at the price of this moisturiser but also the huge range on offer! Combine the already low prices on the Beauty Expert's website with registering using referral code: FAISAL-RK and you can get £5 off your first order over £30. Using this referral code (sometimes) allows for other coupon codes to be added which you might find being promoted on the website. So you can combine both and save even more money 🙂

Aside from some of the more expensive products I use – CeraVe Moisturizing Cream is a product that was recommended to me by my dermatologist for my dry skin and after trying lots of other products – this is the only one that really works for me. For that reason it's one of my essential purchases I order regularly for daily use. Normally I would have purchased from another site but after finding it on Beauty Expert for a considerably cheaper price I've been able to by this and then some other products too!
At first, I thought this site was too good to be true because of the low prices of branded products that I wanted to order and some mixed reviews online – but I decided to give it a go and everything was perfect. All the way through the process from ordering to dispatch and delivery there was great communication and I knew exactly where my items were. Their processing and dispatch times were excellent, I was really happy and will be ordering again later next week! Don't forget you can use my referral code: FAISAL-RK to get £5 off your first order over £30 and save money too.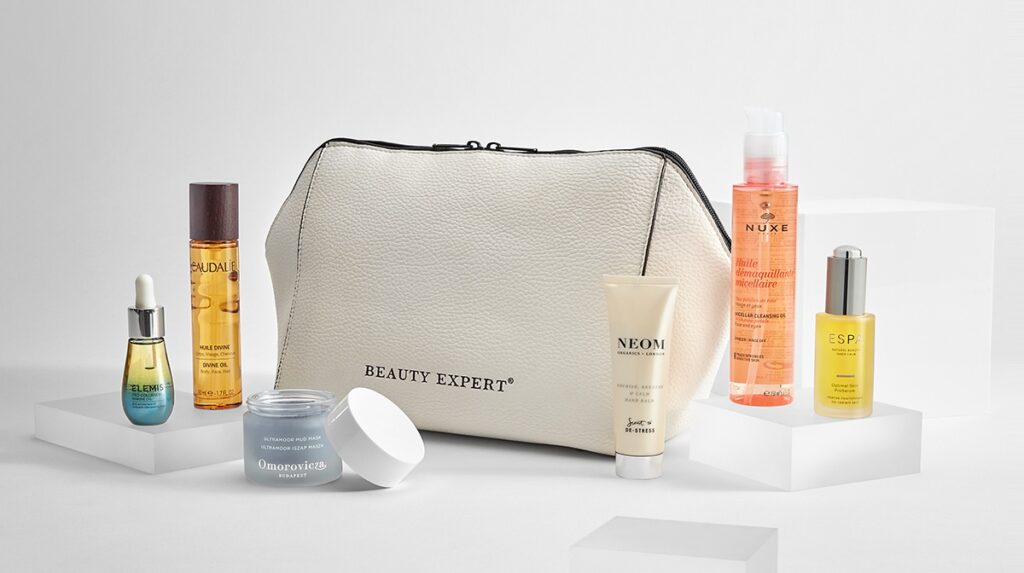 I even buy my gifts from Beauty Expert now as they do some great collaborations in their Beauty Expert Collection and I bought the Glow Edition for my best friend who also loves skincare. It was a luxurious cosmetics bag full of six premium beauty products, that usually costs £275 but it was priced at only £99. It even came with a editorial magazine, which was great for beauty tips. There are lots of well-known brands on Beauty Expert from Aramis, DKNY, Elemis, POI and many, many more and I can afford to try some higher end products I wouldn't normally be able to afford. They also stock tools such as NuFace mini facial toning device and L'Oréal Professional Steampod Straightening Tool 3.0 (which comes with a UK plug). The Beauty Expert company is a part of the Hut group which includes some of the world's most distinguished brands in beauty and nutrition, so I know I can trust their products and their prices.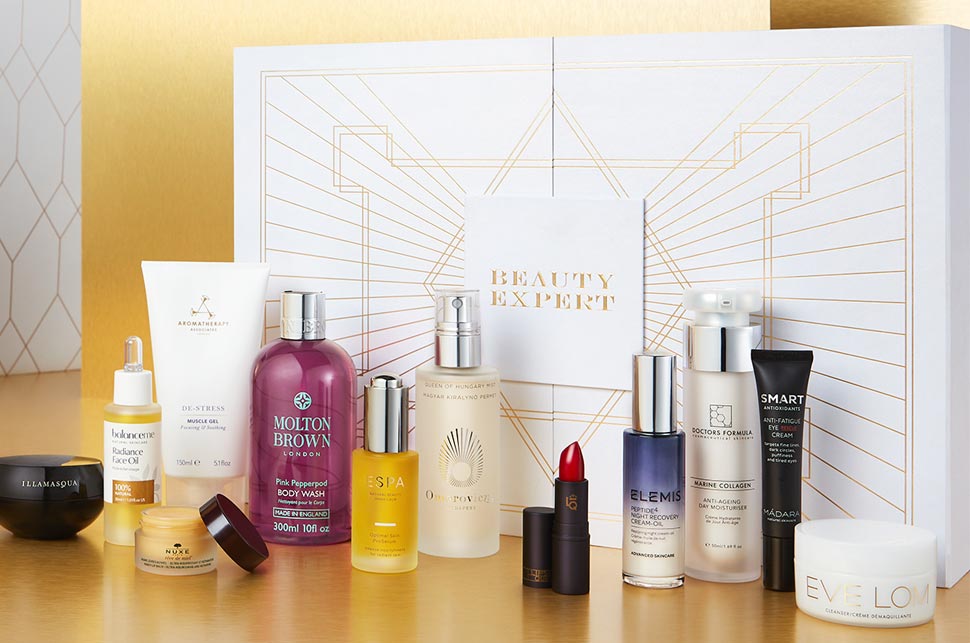 If you have a list of branded products you use on a regular basis, why not check if it's available on Beauty Expert and save yourself some money. Don't forget you can get a discounted first purchase using my referral code: FAISAL-RK so give it a go like I did and let me know what you buy/recommend.
H x