Binance Referral Code: 52989222
Enter the referral code: 52989222 when registering at Binance for discounted trading fees and commission fees
Many of you have been with me on my journey to financial freedom and have helped me along the way as I have dipped my toe into stocks and shares and more recently crypto trading.
Recently I came across Binance which is one of the world's largest crypto trading platform. I won't lie – the learning curve to use all of the functionality on this site and app is pretty high. There are easier trading platform but for one that covers all aspects of crypto trading you probably won't find a better. I am only just getting to grips with the basics but stick with me over the coming months as I learn more and invest more.
Off the bat this site lets you enter a referral code to get discounted trading and commission fees and win prizes too. The offers change regularly but you will get the current offer when you use my Binance referral code is : 52989222. Once you are registered you will have access to your own to invite ID and you can refer your friends and family as you see fit.
Binance itself is a fully fledged crypto trading platform that allows you to trade in pretty much every crypto currency which is open for trading. From some of the more well known to some pretty obscure cryptos. They run competitions, they provide training for newbies like me and they offer leveraged trading for those of you who are more experienced. Binance is not only limited to crypto-to-crypto trading – it offers FIAT-to-crypto trading, as well as buying Bitcoin and other cryptocurrencies with a credit card. For advanced traders, Binance offers its Futures exchange that enables leveraged trading.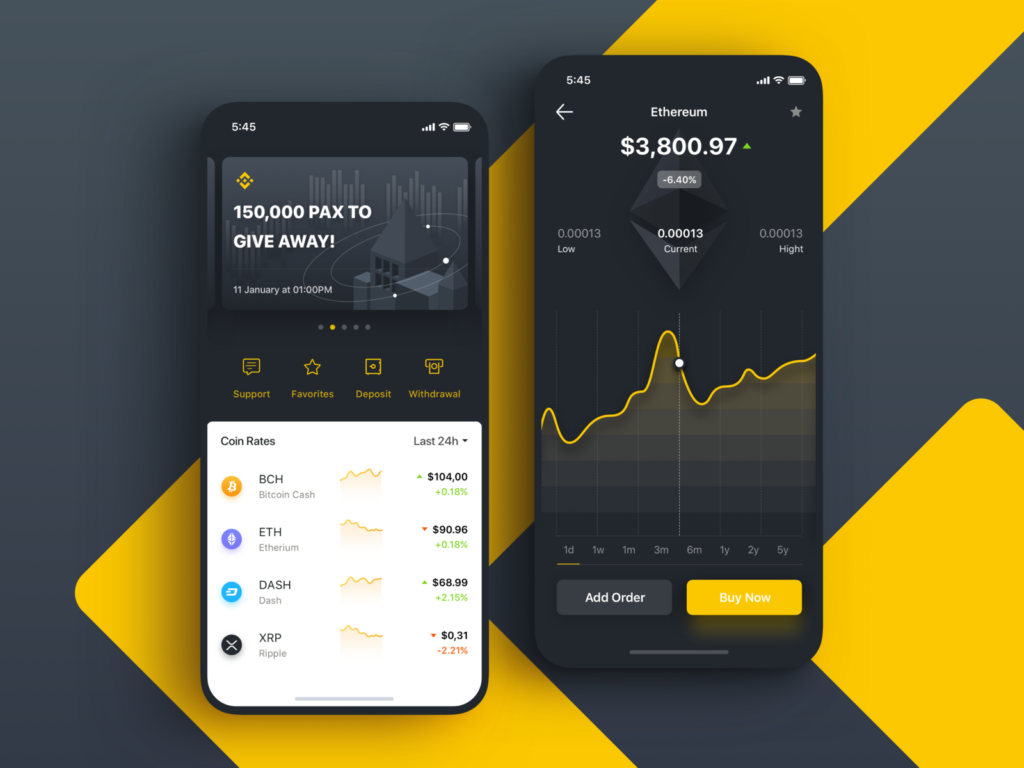 Binance does not carry out Know Your Customer (KYC) checkes when you register but to withdraw or transfer large amounts of currency you will need to complete these checks. It's nice to be able to register in a few minutes too. Once I need to withdraw or transfer crypto I will complete verification which I have now done- The process was simple enough.
The Binance platform allows international users to trade more than 500 cryptocurrencies, although only 52 are available to US customers.It supports most of the well-known cryptocurrencies including Bitcoin. Ethereum, Litecoin and Dash which includes all the cryptos I am interested in. Binance users also have access to smaller currencies such as Dogecoin and Harmony. The platform allows withdrawals in a wide range of currencies, including US dollars, Euros and British pounds.
I am currently learning as I go – there is so much to understand and do and I will provide a more comprehensive update in a few weeks. Until then please use my Binance referral ID to help fund this website and to get discounted trading fees. My Binance referral code is: 52989222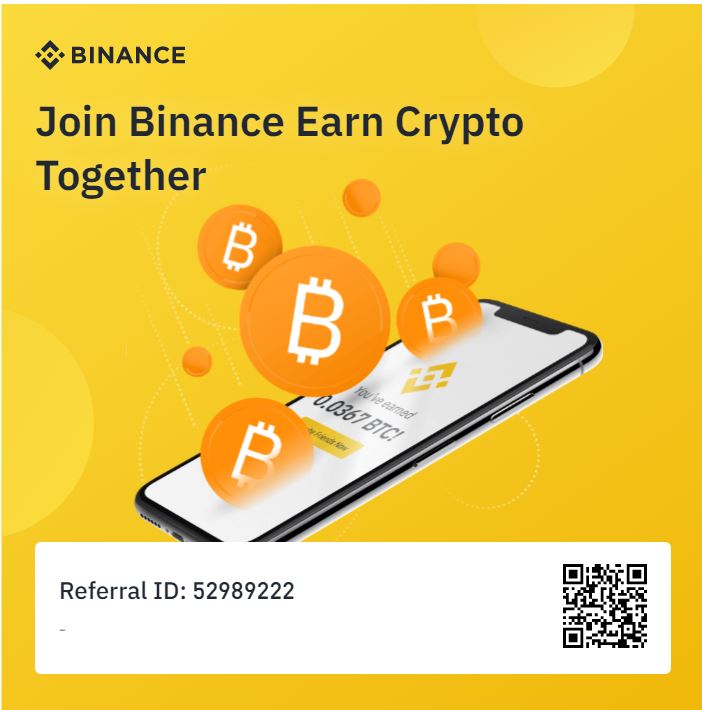 Frequently Asked Questions:
What is the Binance Referral ID?
Use Binance referral ID: 52989222 when registering on Binance to get discounted trading fees.
Where do I enter the Binance Referral code?
During the registration process you are asked if you have a referral. Enter the Binance code: 52989222 at this point.
What do you get by using a Binance Referral Code during signup?
The Binance referral code offers discounted trading fees as well as a number of other benefits. These change week on week and includes mystery boxes and prices. Please see the Binance website after signing up with Binance referral code: 52989222 to see what you have received.