UK OLA CAB Referral Code:
0VKG7FU
Get your 1st ride free (upto £10) and 3 rides with £5 off (You get 3 coupons worth £5 each – £15 total) – Long press to copy the code on mobile device. Free ride must be taken within 14 days of activating referral code and only applies to your 1st Ola Cab booking. Note: if you are manually entering code the first character is a ZERO.
UPDATE 01/09/21: The latest offer showing on the Ola website is FREE £5 ride credit plus 3 * 50% discount vouchers:
If you are a DRIVER looking to work for OLA then use the same referral code when registering to get a bonus payment when you have completed the agreed number of customer drops : LB268S
If you haven't already noticed I'm a bit of a PRINCESS when it comes to public transport and my blog is littered with cost saving hacks to make cab rides as cheap as possible :-). My latest cab blog is about the free ride offer currently active at the new kid on the block . . . . Ola Cabs.
I've been working in Birmingham these last few months and Ola, one of the world's largest ride-hailing platforms, has launched in the UK (and more specifically in Birmingham for me) ​and gives passengers a new and convenient way to hail a black cab or private hire vehicle. Think of it as the new Uber with more competitive pricing 🙂
​Ola launched in Bristol in mid 2018 and has steadily begun increasing the areas it provides it's services. Currently it operates ride-hailing services in five regions that cover several of the UK's bigger cities: South Wales (Cardiff, Newport and Vale of Glamorgan), the South West (Bath, Bristol, Exeter, North Somerset and South Gloucestershire), Merseyside (Knowsley, Liverpool, Sefton, St Helens and The Wirral), West Midlands (Birmingham, Dudley, Sandwell, Solihull, Walsall and Wolverhampton, Coventry & Warwickshire) and Reading and will soon to be launching in London.
I hadn't heard of Ola until I saw the cabs driving around Birmingham – so downloaded the app to see how I got on. The first thing I noticed was that most of the drivers who picked me up were actually Uber drivers as well so you can expect pretty much the same driver/passenger experience.
UK Ola Cab Referral Code: 0VKG7FU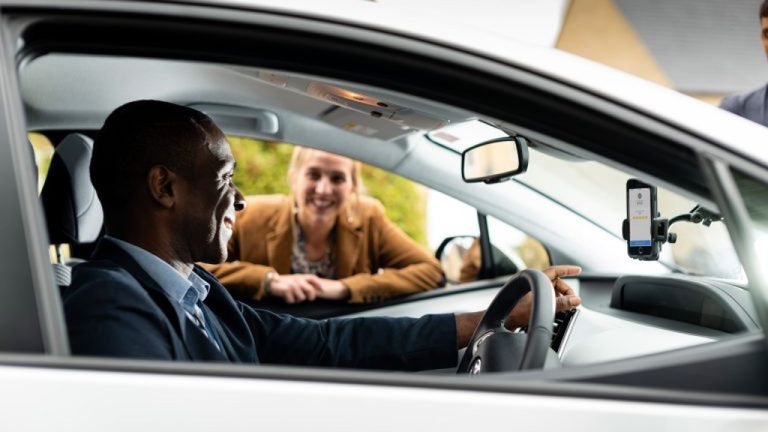 But what's actually great about Ola service is the prices. You can see I have highlighted a referral code above. Use this when joining and before making your first booking and you will get your 1st ride free (upto £10) and your next 5 rides at half price (upto £5 off each) . What's more I have found that over the past few weeks I have received notifications through the Ola app offering me discounts of between 25 – 40 % on a regular basis. So you can bet the service is cheaper than Uber!
Oh and Ola is the only app that can be used by both black cabs and Private Hire Vehicles (PHVs), giving you a greater choice when you fly or get a train into a public transfort hub
In India, Ola is the dominant ride-hailing service provider. In addition to the U.K. other markets where it operates outside of its home country are Australia (where it has services in Sydney, Melbourne, Brisbane, Adelaide, Perth, Canberra and the Gold Coast) and New Zealand (Auckland, Wellington and Christchurch). More countries will be launching soon!
I dont want new Ola drivers to miss out – so below you will find a driver app referral code to use which gives you a bonus on your first few driver bookings. The coupon code to use is : LB286S
Frequently Asked Questions:
Surprisingly from all my blog posts this one has been one of my most popular. But I've been asked a number of questions on email over and over again – so I thought I would add the answers below. Just remember I'm just a gal who takes a few too many Ola cabs – I'm no a cab expert 😉
00 ​Do you have an OLA driver referral code?
Are you a driver looking to work for Ola? If so – you can use the following referral code when applying to work for Ola to get a CASH BONUS when you have completed the relevant number of rides. Use the code: 0VKG7FU
01 ​​What is the Ola cab referral code?
​The Ola referral code listed here is: 0VKG7FU. ​This is a UK referral code and once activated will allow you to get one complimentary ride (upto £10) and you next 3 rides with £5 off each. Please ensure you enter this referral code before you make your first booking to ensure it works​​​
02 ​​How does Ola referral work?
​​When registering with the Ola App you are presented with an opportunity to enter a friends referral code. Once entered this provides you with a complimentary free ride (upto £10) and your next 3 rides with £5 off. By entering 0VKG7FU you will have access to this offer
03 ​How can I use the referral code in Ola app?
​Once you have downloaded the Ola app on IOS or Andriod you are presented with a screen allowing you to enter your friends referral code. Enter 0VKG7FU at this screen for a complimentery free ride and your next 3 rides with £5 off
04 ​Is Ola in Birmingham?
​​Ola launched in Birmingham in April 2019 and is currently making great strides in winning market share from Uber. If you are new to using Ola – use the code: 0VKG7FU when registering to get your first ride free and your next 3 rides with £5 off in Birmingham
05 ​​​Is Ola in Coventry or Warwick?
​​Ola launched in Coventry & Warwick in October 2019 and is currently making great strides in winning market share from Uber. If you are new to using Ola – use the code: 0VKG7FU when registering to get your first ride free and your next 3 rides with a £5 discount
06 ​How can I get an Ola coupon code?
​​Ola regularly provides discount and promotional codes through in app notifications to users. If you are new to Ola then use the code: 0VKG7FU get your first ride free. Otherwise look in your app before booking and usually you will see any applicable coupons available
07 ​​How can I get free Ola rides?
​​Ola provides discounts regularly to its customers but it only offers free rides for new customers who have not booked before. To activate your free ride you need to download the app and enter: 0VKG7FU in the referral code box before your 1st booking to get your 1st ride free.
08 ​​Where do Ola Cabs operate?
​Currently Ola operate in the Midlands, Bristol, North West and Wales with plans to increase in presence across the UK over the coming months. Watch out London because if the rumours are true – Ola is coming to you soon!