GoPuff Discount Code: GOR4MRMMKX
Get an EASY £75 FREE by opening a Tide Account
https://www.referandsave.co.uk/tide/
If you have already downloaded the Gopuff app then please enter the Gopuff discount code in the discount code box at checkout. If you are yet to download the gopuff app then please click the link above and the discount will be auto populated when you have completed registration. You will get £100 off your 1st 10 orders (£10 for each)
Gopuff (formerly known as fancy.app in the UK) is the newest kid on the block for essential grocery deliveries in the UK. They have just taken over Fancy which had taken the UK by storm and were beginning to launch in more and more cities. I have previously used the Fancy app a number of times to order the essentials for when I have forgotten to purchase something in my normal shop or when I simply couldn't be bothered to leave the house and needed something and have found them to do exactly what they say. Order quickly and delivered in 30 minutes!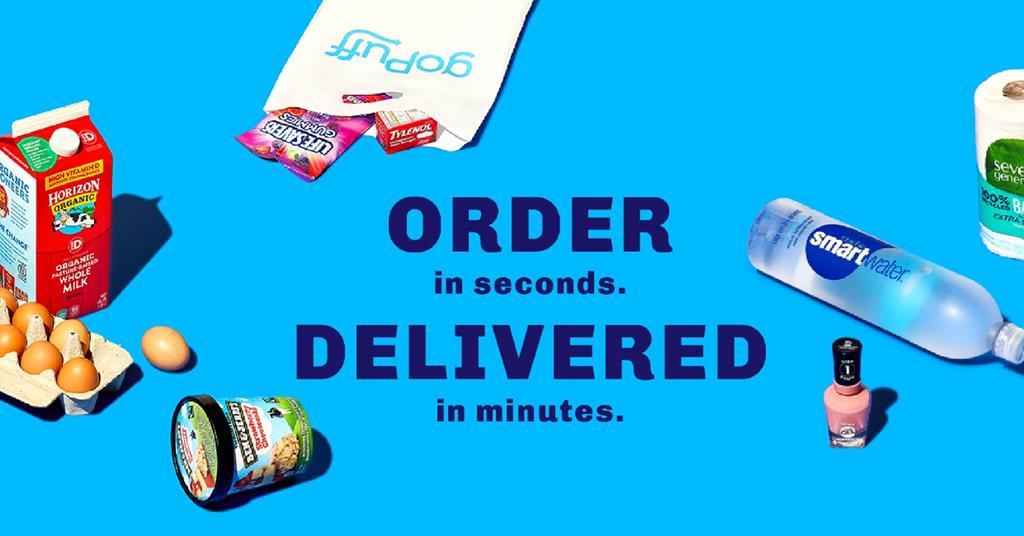 They don't stock a huge range – but they cover all the essentials and some random items which would be perfect for a student. Afterall they do aim for the millenial crowd between the ages of 18-35 so you should bear that in mind when you fire up the app. You can order all the crisps, chocolates and pizzas you desire but if you after something a little more healthy you will be disappointed.
If you use the referral link: £100 FREE CLICK HERE prior to downloading or registering on the app you will automatically receive £10 off your 1st order but if you have already downloaded and filled your basket but have not placed an order yet you can manually enter goPuff discount code: GOR4MRMMKX to receive the seem offer which is fantastic!
I've placed a large number of orders over the past 3 or 4 months since they started delivering to my area and have found the service to be great. It is exactly like ubereats or justeat except it is for pre-packaged grocery food rather than restaurant meals. You can order quickly and you can see where the delivery driver is on the app on his way to drop off your order 🙂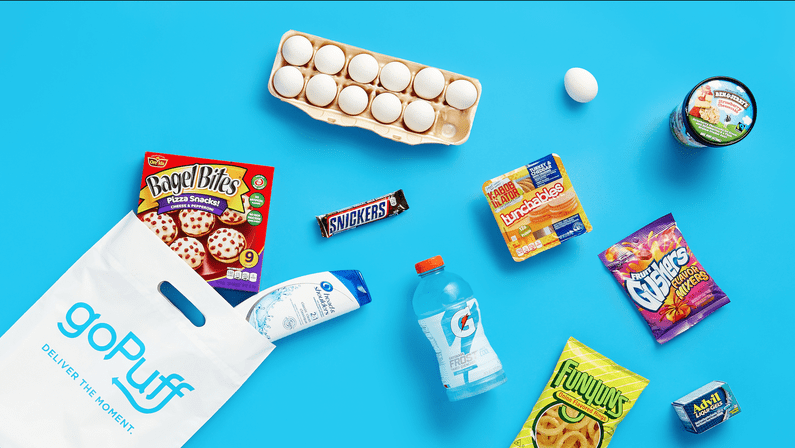 What's really good about goPuff is that (dependant on area) they are running 24/7 so if you feel like Crunchy Nut cornflakes at 2am you can order these and milk for delivery for delivery at that time! The prices are of course slightly higher than you would expect to pay if you were purchasing in store but I don't mind paying a little extra for the convenience. The delivery charges are far far lower than other delivery services and goPuff do a subscription service for a monthly fee which gives you free delivery!
You will need to check to see if goPuff is available in your area by going to the website and typing your address in – but if they are you will no doubt find the joining offer of £100 exactly what you needed to get your first taste of quick delivered essential groceries. Remember to use my goPuff referral/discount code for £10 off off 3 separate orders : GOR4MRMMKX and I will also get the same. Thanks 😛
Frequently Asked Questions?

What is the goPuff referral code?
If you have not registered you can click the link: https://gopuff.com/user-registration?coupon_code=GOR4MRMMKX to register or you can enter the referral code: GOR4MRMMKX
What is the goPuff discount code?
The goPuff discount code is the same as the goPuff referral code. If you enter the discount code: GOR4MRMMKX during checkout you will receive a £10 discount off your next 10 orders.
Where do I enter the goPuff discount code?
If you have not used a referral code & have not purchased from goPuff before you can enter discount code: GOR4MRMMKX at the checkout stage to get £10 off your next 10 orders
What is the criteria to use the goPuff referral code?
You need to ensure you are using a UK referral code or discount code. US codes will not work in the UK. The goPuff discount code: GOR4MRMMKX is a UK code and will give you £10 off your next 10 orders .