CAFFE NERO FREE DRINK
Follow the link above and register on the Caffe Nero App to get a full set of 9 STAMPS for a free coffee as soon as you have made your 1st purchase using the Caffe Nero app! (NOTE the link will not work on your desktop – you need to click the link on your mobile device).
Also as a bonus you can get 5 free additional bonus stamps by entering promo code GIVEME5 in the promo box on the signup page at Caffe Nero.
It's a well-known fact that I absolutely love my coffee! I cannot function without it in the early morning, and I like to have another coffee after lunch to keep me going in the mid-afternoon. You could call me a caffeine junkie, but I prefer coffee connoisseur! Although there isn't a specific coffee house brand I am loyal to, I do have one or two coffee houses which are my favourites. This is probably as they are either on my route into work and I can grab a coffee on my way in for a meeting or that I prefer the ambience if I decide to go and drink my coffee and sit in. There has always been something about sitting in a coffee shop and watching the world go by and I do this regularly at my local Caffé Nero. Even at the weekend when I'm not working, I might take a book and sit in Caffé Nero and enjoy my read. It's become a home away from home, one of life's simple pleasures!
We currently have 4 offers for FREE barista prepared hot drinks:
So that said – keeping up with the times, it will be no surprise that I have downloaded and use the Caffé Nero app which has the paper card and stamps that you used to receive to earn a free coffee previously. I used the referral link https://nero.app.link/6Z6EV6oxgwb on my mobile phone to register for the Caffe Nero app to get 9 FREE STAMPS, which gave me a free barista prepared drink. I appreciate these loyalty rewards; it makes me feel that my custom is appreciated and of course it keeps me going back.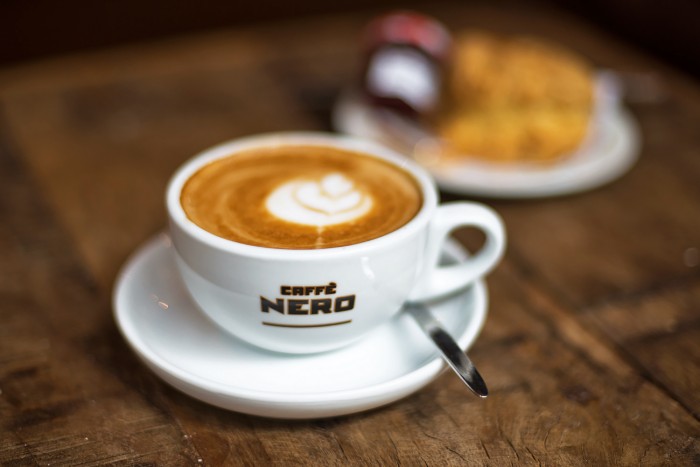 Caffe Nero always have a great choice of drinks and snacks to choose from but I usually go for a flat white in the mornings and a cappuccino in the afternoon and every once in a while I grab a quick expresso. Even on a hot day when I need my caffeine fix I can order the iced latte to keep me cool. On a lazy day if I want to work from home, I can get Caffe Nero delivered to my door as well sometimes I order a panini with my coffee and lunch is sorted! They have a great range of fillings and I've even tried some of their salads and soups too which are delicious but it really is the coffee that I can't live without. On the weekends I like to have something a little more indulgent like the Caramel latte or the white chocolate mocha, yum.
Currently with the Caffe Nero app, if you refer a friend, they get a free coffee and even better the referrer gets 2 free drinks! Unfortunately, it doesn't provide you with a code to give to friends to enter when they sign up, but they have to join up using my referral link https://nero.app.link/6Z6EV6oxgwb on a mobile device which directs you to download and register for the app. I've been sharing this wide and far and have racked up quite a few free drinks which is great! 🙂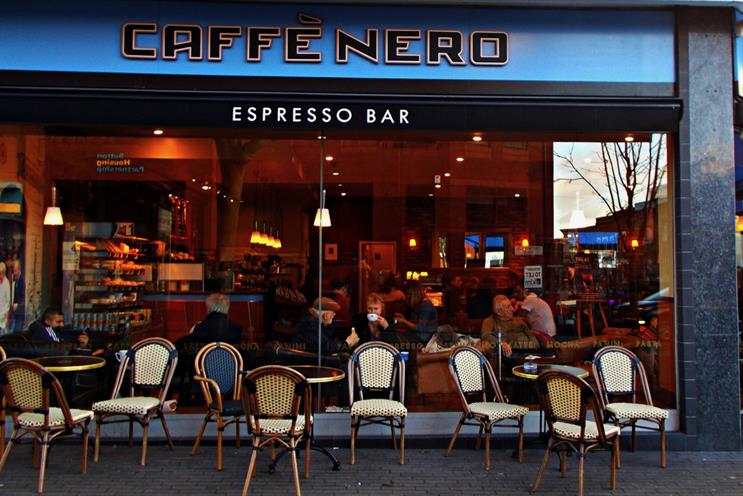 If you are like me and you adore your Caffe Nero coffee, you too can download the app and benefit from additional offers and savings too. You'd really be missing out otherwise, especially if you are a regular customer like me. You can use my referral link on your mobile phone https://nero.app.link/6Z6EV6oxgwb to register on the Caffe Nero app to get 9 FREE STAMPS, which equalled a free drink. You get a bonus stamp on your first purchase and a BONUS stamp when you use your own cup, which I love because I am all about saving the environment and you can stay there all day working whilst there is an aroma of freshly roasted coffee in the air, my favourite place to be. Enjoy your coffee!
---
Dont forget if you are a caffeine junkie and like coffee wherever you can get it. . . then you can also get the Costa Coffee app with it's loyalty offer for a free drink. More details can be found here: https://www.referandsave.co.uk/costacoffee/