Either click the link to register or if you have already joined – you can enter the referral code once you are on the referral page. The referral code will give you a FREE stock worth up to £200 once you have completed identity verification and deposited a minimum of £1 into you account.
I'm trying to be more financially responsible and plan for my future as I'm getting older. I've been thinking about getting into investing for a while now but didn't know where to start as it's all new to me, but then I came across Orca finance trading app. It's a new type of investment app where you can buy stocks and ETFs, and leverage the potential of your savings, regardless of your experience. Most importantly I could download it onto my phone and use it to learn how to invest without any previous knowledge – it was perfect for someone like me! If you are looking to join then you can use my QR code, link or enter the referral code BB818 to join and get a FREE share worth up to £200 when you deposit £1 or more into your account. You can even open an ISA with them for free and contribute up to £20K a year tax-free!
I liked the sign up process a lot, it was like having a conversation with someone and my account was verified within 5 minutes – so quick! I liked that I was able to start using it right away. The app interface is clear, user-friendly, and easy to use and quite intuitive so I was able to navigate my way around it without too much trouble. The Orca app has very similar functionality to Trading 212 and Freetrade which I have also been using quite a lot lately. There is a lot more information and detail on each of the stocks so you can really get to know the business before investing in it. They also link to many relevant articles which might be useful in researching and deciding whether to invest which is great.
You can also share your portfolio with other investors and see theirs too which helps, especially when you are starting out and you aren't sure of what is a decent portfolio so you can look at what someone more experienced is doing! You can share knowledge and experience and improve performance together. I do recommended this app to my friends (as well as Trading 212 and Freetrade) as they all help more of us to invest when historically we have not been able to. To get you started you can use my referral code BB818 to get a FREE share once you have made a deposit to your account. I got a share in TUI which was not that highly valued but better than nothing! Some of my friends who have joined have received higher value shares…. One received Games Workshop which is worth more than £100!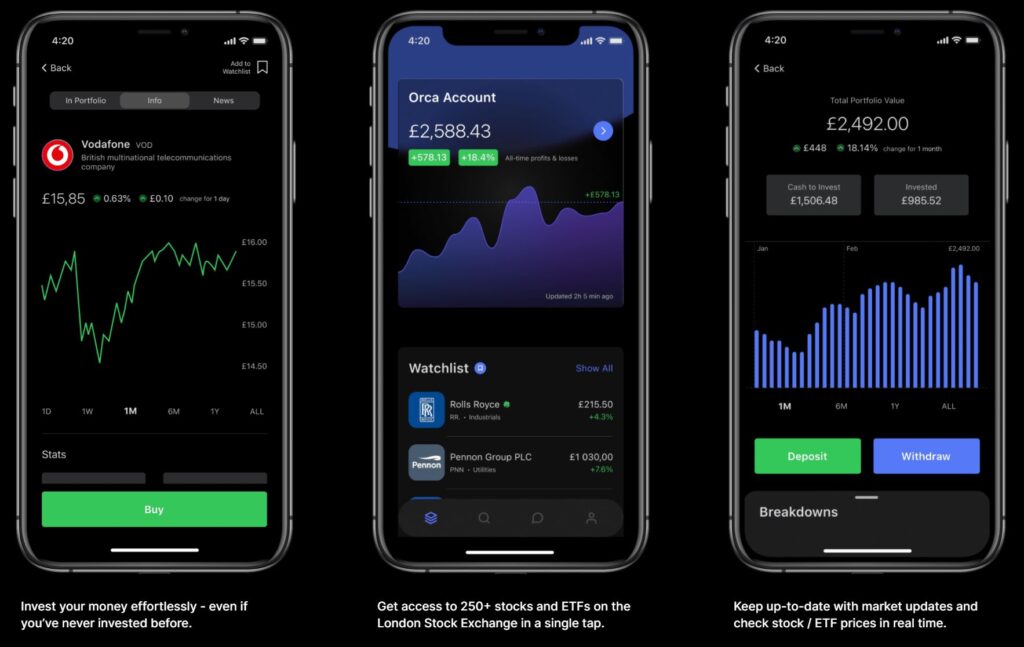 There are lots of featured lists too which I haven't seen in other apps such as "Under £1", a collection of stocks with the market price of £1 or less which is an interesting collection, or the "Investor's Choice" section which are the most popular bought on Orca. Another example they have is called "God Save The Queen" which is made up of the most popular British brands which you can add to your portfolio in one purchase, which I think is really fun! I find these sections the most helpful when deciding how to invest my money, there are a lot of helpful resources and help leveraged from the experts!
All in all, it's a super user-friendly and fun to app to use, not over complicated, which is perfect as the interface doesn't stress me out – so I am more likely to use it to invest as that process of investing itself is stressful enough already! You can try it too. Don't forget to use my QR code, link or enter the referral code BB818 to join and you can start learning to invest with Orca now too!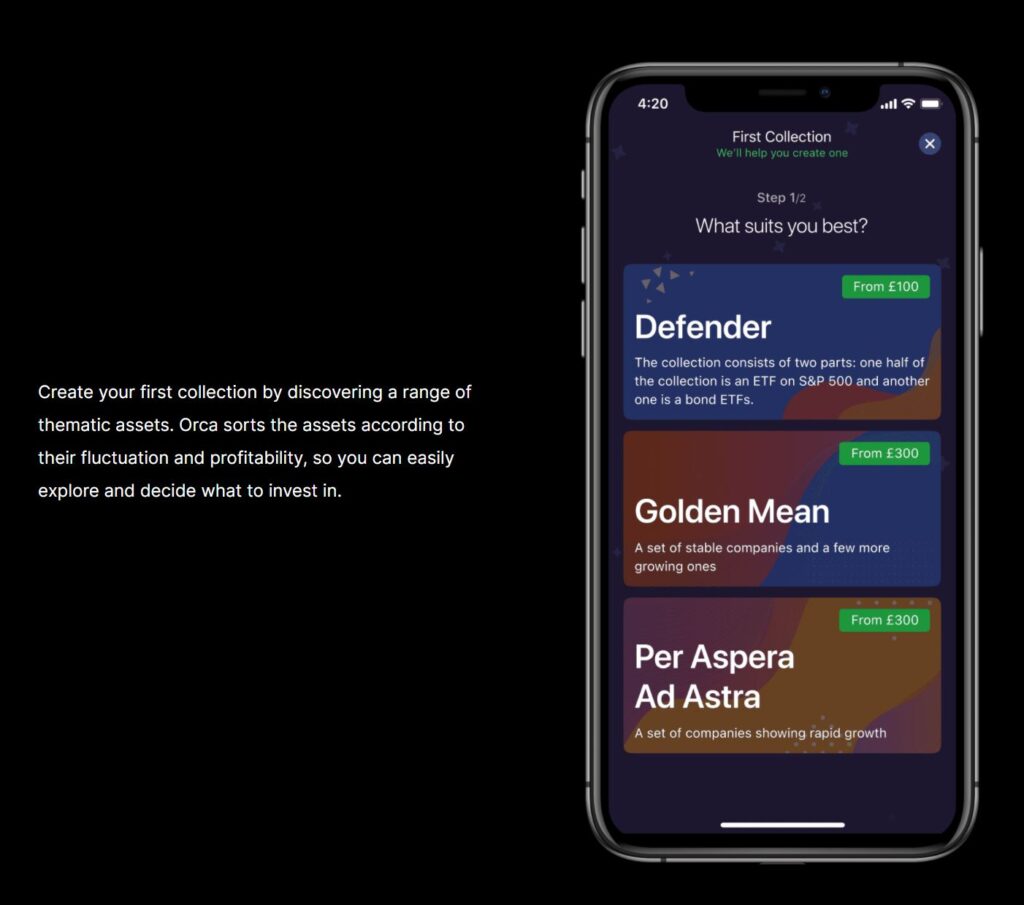 In the meantime why don't you join and let me know what you think in the comments. Don't forget to check out my articles on Trading 212, Freetrade, Stake and Passfolio for more trading platforms and more chances to get free shares and begin your investment journey.
Happy Investing! H x