HTTPS:// XXXXXXXXXXXXX (TO FOLLOW)
Do you want to get a free stock share worth up to £⁠100?

Use the link above to join and invest £1 to get your free share 🙂
IF YOU ARE INTERESTED IN OPENING A LEVERAGED CFD ACCOUNT AND SEE HOW I MADE £3500 PLEASE SEE MY OTHER PAGE HERE: (TO FOLLOW)
Okay I will be honest. I'm no investor or saver! :-p – Infact saving is my one of my biggest weaknesses. One that I am hoping to rectify in 2020. So when a friend recommended I download the 212 Trading app and invest – I thought this was my opportunity to begin facing my weakness head on.
Originally I was unsure if this was the platform for me – but the offer of a free share (worth upto £100) for investing £1 perked my interest and I opened my account after completing verification.
The following day I had a share for £9.36 from Bed Bath & Beyond!
Okay so it wasn't as much as I was hoping for – but it a start of my investing journey. My two friends who also joined received a share for £45.20 and £72.66 so it is possible to get the bigger shares. But it's the lucl of the drawer.
I would have been able to take my original deposit and the free share and closed my account after 30 days if I wished – but I like this platform so I will be around for a while yet!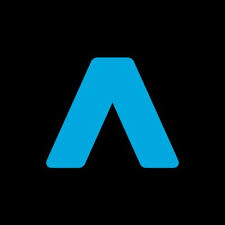 Follow these steps to open an account…
1. Click on the above link and when selecting an account type click the INVEST account type, fill in the form with all you details.
2. Wait for your account to be activated, normally this happens automatically but sometimes you may need to undergo manual verification. When logged in just click CHAT and select Account Activation and follow the steps required.
3. When you have activated top up £1 by clicking on your account in the top right hand corner and clicking deposit funds. Choose credit/debit card for instant deposit and no fees!
4. Once you've activated and deposited you will receive your free share within 24 hours. To see which shares you have look at 'Open Positions' in the bottom of your Trading212 screen. You can choose to keep the share or sell it by clicking on the 'X' mark next to the share to close the position. Once sold, the money from the sale will go into your account
5. To withdraw the funds, click on your account in the top right corner of the screen, then choose the 'withdraw funds' option from the drop-down menu to withdraw your funds to your card/bank account.