Crypterium Referral Code: bdwtu
Register for a Crypterium account and enter Crypterium referral code: bdwtu during the registration process to get $5 bonus added to your account once you complete $50 worth of transactions. You can also use this direct link to register: https://crypterium.app.link/RJMVRRmiEeb
There are a number of crypto wallet platforms popping up and it is getting rather complicated to work out which one to go with. Most of us will only need one… maybe 2 crypto wallet accounts. So let me join all of them and give you the rundown so you don't need to waste your time joining a number of them and wasting your time.
One of the new kids on the block is Crypterium and I have to say it has some serious potential! I actually found this platform as they sought additional funding on Seedrs – I loved the pitch and the results to date…
There are some basic apps that give you the bare minimum if you want to buy and sell crypto… I would go with Coinbase if that is all you want to do… At the other end of the spectrum you have the likes of Binance which cover all the bases and can be pretty intimidating to the uninitiated. This is where Crytperium should come into its own. It has some of the functionality of Binance but tries to deliver this as simply as possible. To some extent it delivers on that promise admirably.
I joined up using a Crypterium referral code: bdwtu which you are requesting to provide literally on the first page when registering. If you use the code above you will get $5 free bonus added to your account once you have completed $50 worth of transactions whether that is buying, selling, exchanging, staking, ordering and loading a card or other.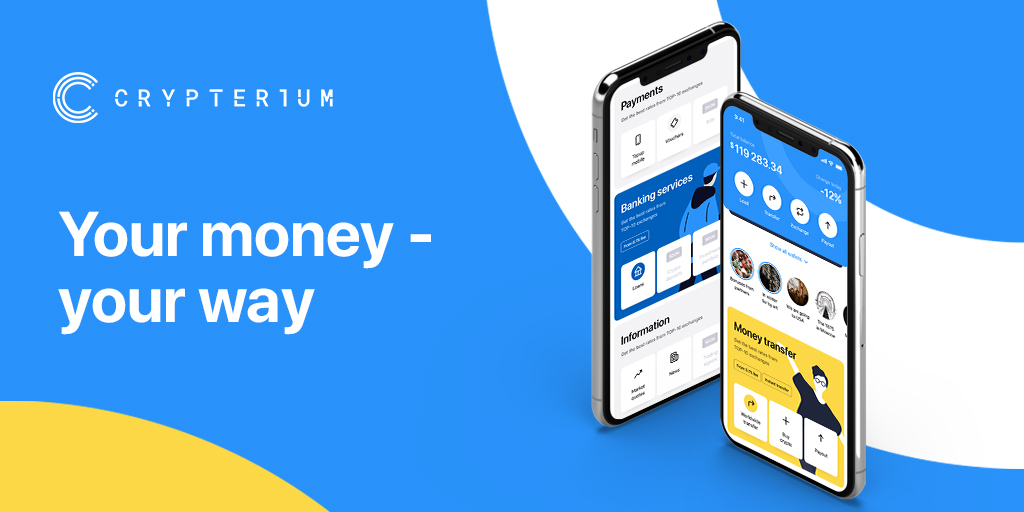 The Crypterium wallet combines traditional finances and digital assets with an unlimited amount of wallets to buy, cash out and earn crypto. It supports BTC, ETH, LTC, CRPT and many more. Transfer your crypto with just a phone number or wallet address worldwide for free.
The variety of actions and options on the Crypterium app is fantastic. I can obviously doing the basics such as buying and selling crypto, load a card so that I can spend like any normal visa/matercard but some of the other options look pretty impressive.
They have an AI toll which predicts the price of various crypto so you can decide if it is the right time to buy or sell. The results are pretty impressive if you have a look at the previous predictions. You can use Crypterium to transfer money internationally and also invest in the CRPT token which is the Crypterium inhouse token.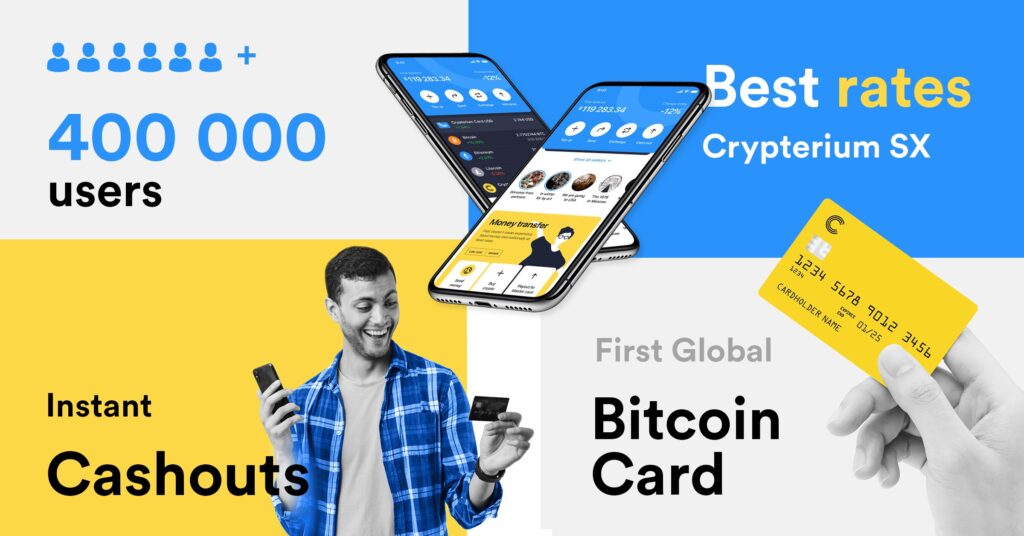 Currently they are offering buying of 14 crypto's without fee which Crypterium will cover. Not bad at all. I will be spending the next few weeks trialling the app and will post an update once that has been completed. For now I am quite impressed with the service offering. Ive ordered a crypterium card so will let you know the specific charges and ease of use once that arrives.
Don't forget to use Crypterium invite code to get $5 free added to your balance and help support this blog. Thanks again and happy trading!
H x