Curve Promo code: NRV67J6E
Sing up for a Curve card and enter Curve promo code: NRV67J6E during the registration process, or click here. This promo code will get you £5 added to your wallet FREE when you make your first purchase using Curve over £10.
Curve Card Review
Curve is a financial technology company based in the UK that offers a unique payment card and app designed to simplify and streamline the payment process for consumers. The Curve card allows users to link multiple debit and credit cards into one card, which can be used to make purchases and withdraw cash from ATMs worldwide.
How Does Curve Work?
When you sign up for Curve, you are issued a virtual Curve card that you can then link to your existing debit and credit cards (you can order a physical card for a small fee or for FREE if you use our Curve Promo code: NRV67J6E). You then add as many cards as you like to your Curve account and choose which card to use for each transaction by selecting it within the Curve app. This means that you only need to carry one card with you rather than multiple debit and credit cards.
How do you Sign up? (Remember to use Curve Promo Code: NRV67J6E)
Signing up for a Curve card is a relatively straightforward process that can be completed once you have downloaded the Curve app (note you cannot signup on the Curve website). Here are the steps to sign up for a Curve card:
Download the Curve app: The first step is to download the Curve app on your mobile device. The app is available for free on both the App Store and Google Play Store.
Create an account: Once you have downloaded the app, you will need to create an account by providing your email address, creating a password, and verifying your identity. You will also be asked to provide some personal information, such as your name and address. Make sure to enter Curve Promo Code: NRV67J6E at this stage to get £5 FREE cash added to your Curve wallet after you make you complete your first transaction using Curve.
Link your cards: After creating your account, you can link your debit and credit cards to your Curve account. To do this, you will need to enter the card details into the app, including the card number, expiration date, and security code.
Verify your cards: Once you have linked your cards to your Curve account, you may need to verify some of them. This typically involves Curve making a small transaction (which is refunded), and is used to verify that the card belongs to you.
Order your Curve card: After verifying your cards, you can order your Curve card through the app. The card should arrive within a few business days, depending on your location.
It is important to note that there are some eligibility requirements for signing up for a Curve card, such as being at least 18 years old and having a valid debit or credit card. Additionally, there may be some restrictions on linking certain types of cards, such as prepaid cards or cards issued by some banks. However, these requirements are relatively straightforward, and most people should be able to sign up for a Curve card with minimal hassle.
What Does Curve Cost?
There are 4 available plans to choose from, depending on your requirements. The basic Curve card plan is free, which means there are no costs to sign up for an account and link your cards. However, there are some (increased) fees associated with using the card on this plan, particularly if you use it for international transactions or withdraw cash from an ATM. We will discuss some of the various services and options below.
The four monthly Curve plans are as follows:
Curve (one-time £4.99 card delivery fee)
The most basic of their plans, this plan allows you to add 2 cards to your account. You can also move past transactions between accounts up to 30 days after use, with a limit of 3 times per month. Spend up to £1000 fee-free overseas, and withdraw up to £200 per month.
CurveX (£4.99 monthly fee)
Next is CurveX, which has the capacity for 5 cards to be linked to it, and transactions can be moved to a different account up to 60 days after purchase, with unlimited use. Users can spend up to £2000 overseas (fee free) and withdraw £200 per month.
Curve Black (£9.99 monthly fee)
Curve Black holds an unlimited card capacity, with a 90-day limit on transactional changes. If you are going abroad, spend fee-free on all your transactions and withdraw up to £400 per month.
Curve Metal (£14.99 monthly fee)
Their premium membership, Curve Metal also offers unlimited card capacity, with a 120 days limit to change transactions. Enjoy unlimited spending fee-free and withdraw up to £600 per month. This premium plan includes some fantastic additional benefits such as mobile phone and travel insurance and airport lounge access.
Overall, while there are some fees associated with using the Curve card, they are relatively modest compared to many other payment cards. Additionally, the convenience and benefits provided by the card may outweigh the costs for many users, particularly those who travel frequently or who use multiple cards on a regular basis. For most users include a couple of us at referandsave the basic (free) plan is more than sufficient to get the main benefits.
Main Features Of A Curve Card
The Curve card offers a range of features and benefits that make it a popular choice among users. Here are some of the main features and benefits of the Curve card:
Consolidation of cards: One of the main benefits of the Curve card is that it allows you to consolidate all of your debit and credit cards into a single card. This means you can leave your other cards at home and use your Curve card for all of your purchases, which can be a great way to simplify your finances and reduce clutter in your wallet.
Curve Cash: Curve offers a rewards program called Curve Cash, which allows you to earn cashback on purchases made with your Curve card. Depending on your spending habits, you can earn up to 20% cashback on purchases at a range of retailers, including Amazon, Uber, and Tesco.
Increased security: Another key benefit of the Curve card is that it provides enhanced security features compared to traditional cards. For example, you can lock and unlock your card from the app, set spending limits, and receive real-time notifications for all transactions.
Foreign exchange transactions: The Curve card is particularly useful for international travelers, as it allows you to make purchases in foreign currencies without incurring high transaction fees. Curve offers its users near-perfect exchange rates for overseas spending and £1000 of fee-free spending. But, it is important you do not exceed this limit as Curve then charges users a 2% fee on each transaction over the limit. The card also automatically converts your transactions into your home currency, so you don't have to worry about exchange rates or fees from your bank.
Anti Embarrassment Feature: Amply named by Curve as 'anti embarrassment mode'. If your selected card gets declined during a transaction, it will automatically switch to your backup card to complete the payment.
Backtrack On Payments: If you make a payment on the wrong card, Curve's technology allows you to rewind and switch payments from one card to another up to 4 months after the payment was made, pretty handy if you accidentally pay on the wrong card or need to keep on top of your credit limit.
Curve Customer Protection: The Curve card comes with a range of protections for users, including a 90-day purchase protection policy and chargeback protection. This means you can feel confident that your purchases are protected in case of fraud or other issues.
Spending Insights: If your goal from using Curve is to increase your awareness of where your money is going each month, tapping the 'insights' button Curve will give you a categorised breakdown across all your cards. Here, you can track which category you are spending the most in, which can be further categorised into personal and business spending. You are also able to see which cards you are using the most.
Mobile app: The Curve mobile app is user-friendly and allows you to easily manage your account, view your transactions, and track your rewards. You can also receive real-time notifications for all transactions, which can help you stay on top of your spending.
Overall, the Curve card offers a range of features and benefits that make it a great option for users who want to simplify their finances, earn rewards, and enhance their security while making purchases.
Using The Curve App
When you come to pay for something at the checkout, simply open your Curve app and select the account you wish your money to come out of. You can then use your Curve card as any normal debit card by using your chip and pin or contactless.
You can review all previous transactions through your Timeline. There is additionally a search feature where you are able to search for a specific transaction or search by filtering your transactions by amount, date, or category.
In order to keep detailed records of your spending, Curve includes features that allow users to categorise their spending (for instance, food, retail, transport etc). Users can also attach a photo of a receipt or mark a transaction as a business purchase. You can receive a copy through your Curve account if you need an email receipt for a specific transaction.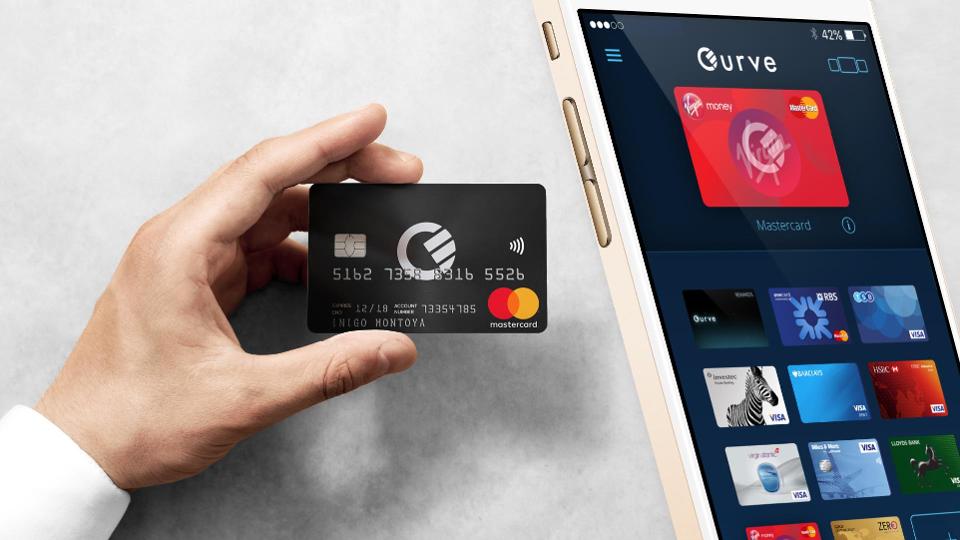 Is Curve Safe To Use?
Curve is regulated by the Financial Conduct Authority (FCA), so your data is safe with the rigorous security regulations put in place by the FCA. Curve does not share your details with any retailers during transactions, and should you lose your card, you can quickly freeze use within the app.
Are You Protected By Section 75?
Unfortunately, payments through Curve are not protected by Section 75. Under this act, your credit card provider is legally obliged to reimburse you if something goes wrong on purchases made between £100 and £30,000. However, a loophole in this legislation means users are not covered if the transaction is made through a third-party provider, such as Curve.
However, Curve does stress that although it is not covered by Section 75, customers are protected by 'Mastercard's chargeback rights', where refunds can be provided if products are damaged, not as described, or if the seller ceases trading. Curve additionally promotes its own 'customer protection' which can protect your money up to £100,000.
Summary
Things We Like About The Curve Card
Useful if you have multiple cards: if you are someone with multiple cards for different purposes. PayPal cards, debit, credit, air miles, and loyalty cards. It can be a pain to carry around a bulky purse/ wallet to fit all these in. But with Curve, I only need to carry around one card with me.
Good features if you are a regular traveller: a large positive of the Curve card is the fair exchange rates on currency and the fee-free spending you have access to with their memberships. I know that if I stay within my spending limit abroad, I won't get charged hefty fees on my transactions.
Great for freelancers and business owners: I like how user-friendly the app is for business owners and freelancers needing to track their spending. There are a lot of built-in features that allow for easy expense tracking, saving you time on bookkeeping.
Back in Time: I personally think the best feature Curve offers is its ability to go back in time and switch cards you would like to pay with. This is great if I need to free up space on one particular card.
Locking function: if you lose your card or it gets stolen, it is super simple to lock the app within the app with a few swipes.
Things I Don't Like About Curve
Not compatible with every credit card: If you hold accounts with American Express, Maestro, JCB or UnionPay, you are unable to sync these to your account.
No Section 75 protection: Arguably, the most important downside to this app. When you shop with a credit card through Curve, your payments are not protected by Section 75. We recommend using your credit card directly to make higher-value purchases to avoid any issues.
Foreign ATM withdrawals: If you are a frequent traveller, you may find you need to withdraw from ATMs often. However, even with Curve's most premium membership, you could easily surpass your fee-free limit. But, if you are only an occasional jet setter, this shouldn't affect you too much.
Conclusion
The ability to flip between cards in one streamlined app is Curve's unique selling point, and this can be a great feature if your spending is spread across multiple cards and you are looking for more clarity on where your money is going. It is a great feature to be able to see all of your cards in one place and allows for easy management of expenses.
There are some other attractive features to Curve including the 'back in time' feature which can help you keep on top of your spending and avoid going over your limits on cards.
The downside of Curve is the inability to add every card provider – it is also not clear from Curve if these missing providers will be added at a future date. The lack of Section 75 is also a big concern; however, it is reassuring that some protection is provided by their own 'customer protection' programme.
Overall, the Curve card is a unique and innovative payment card that offers a range of benefits to consumers. By linking multiple debit and credit cards into one card and providing a range of useful features through its app, Curve can help users simplify their finances and stay on top of their spending. While there are some fees associated with the card, the benefits may outweigh the costs for many users, particularly those who travel frequently or who use multiple cards on a regular basis. Just remember that using Curve negates Section 75 protection, so making large purchases using Curve should be considered carefully. And finally, we wouldn't be referandsave if we didn't provide our Curve Referral Code: NRV67J6E to get yourself £5 free when signing up.
Frequently Asked Questions:
1. What is the curve promo code?
If you enter promo code: NRV67J6E or follow the link https://www.curve.com/en/join#NRV67J6E when registering you will get 500 points FREE added to your account.
2. What do I get with the curve referral promo code?
If you enter promo code: NRV67J6E when registering you will get 500 points worth £5 to spend on anything you want using your card.
3. When do I get my curve referral code cash payment?
If you register using the promo invite code: NRV67J6E you will get a £5 bonus when you make your 1st purchase using your curve card over £10.