Register for a Stake share dealing account and use referral code: faisaln428 or use the direct link above. Get a FREE random share in either NIKE (worth over £100), GO PRO or DROPBOX – Note: You need to deposit $50 within 24 hours to get your FREE STOCK
Don't forget to check out my other blog posts on getting a FREE share for signing up here:
Totally on fire with all these new apps coming out offering FREE shares and commission free trading. Came across STAKE today and fell in love with the user experience compared to some of the others out there. This is another app that allows you to buy stocks and share in the US for users in the UK, New Zealand and Australia.
Registration is very easy and by following the referral code link above it auto-populates in the registration screen. Otherwise you can manually enter the code: faisaln428 in the appropriate field to ensure you get a free share. Once registered you need to complete a few of the usual verification questions (was quicker than the verification process at my 3 other share trading account which provide free shares (Trading 212, Freetrade & Passfolio) and I was done in about 5 minutes.
You then get a countdown timer letting you know you need to deposit funds to get your free stock/share within 24 hours. I have seen various amounts posted about the minimum payment you need to make but to be safe I used my Revolut card to deposit £60 and this was authorised immediately.
After that I was presented with a wheel spin to get my free share. There are only 3 shares possible shares with varying probabilities and on the spin I got a free share in Nike – WOOHOOO. At the time or writing Nike is worth over $115 or about £100. Winner 🙂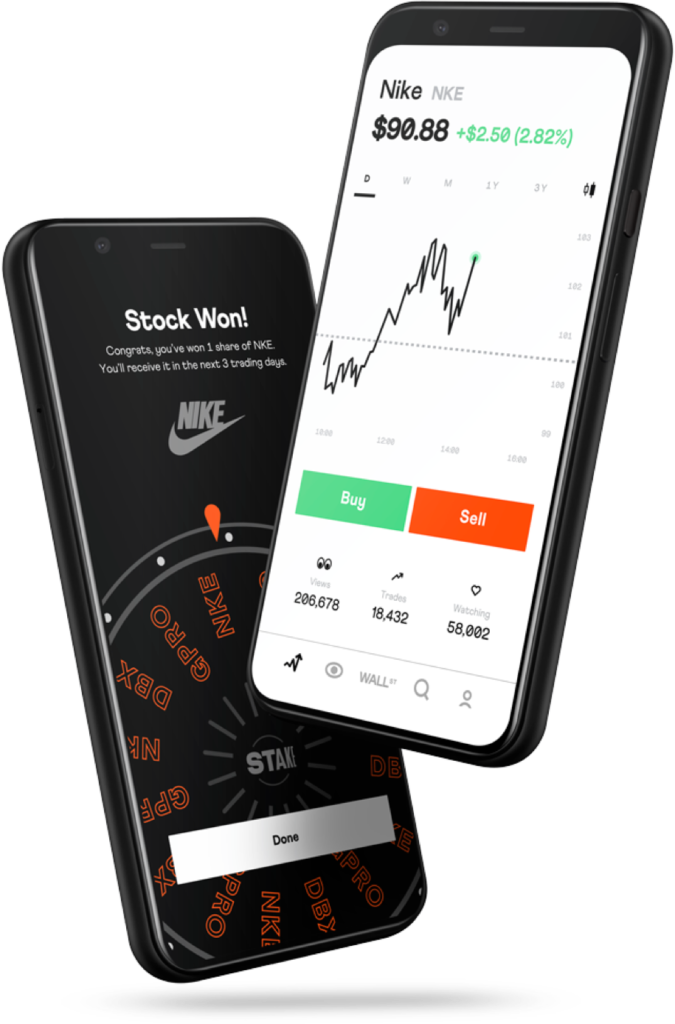 The app itself is quirkier than all the others I have used previously. Its bold and brash and I like it a lot. I obviously haven't used it much yet as the funds are still being added but I will be buying a few shares over the coming weeks and will let you know my first impressions.
But straight off the bat I like the registration process and the free stock offer which seems more generous than some of the other apps I have downloaded. Although there are only 3 stocks available the probabilities are higher than what I have seen with the others. The downsides I have seen so far are that its obviously only US stocks AND they seem to charge a transaction fee of about $9 to deposit and remove funds from your account. Please bear that in mind when joining.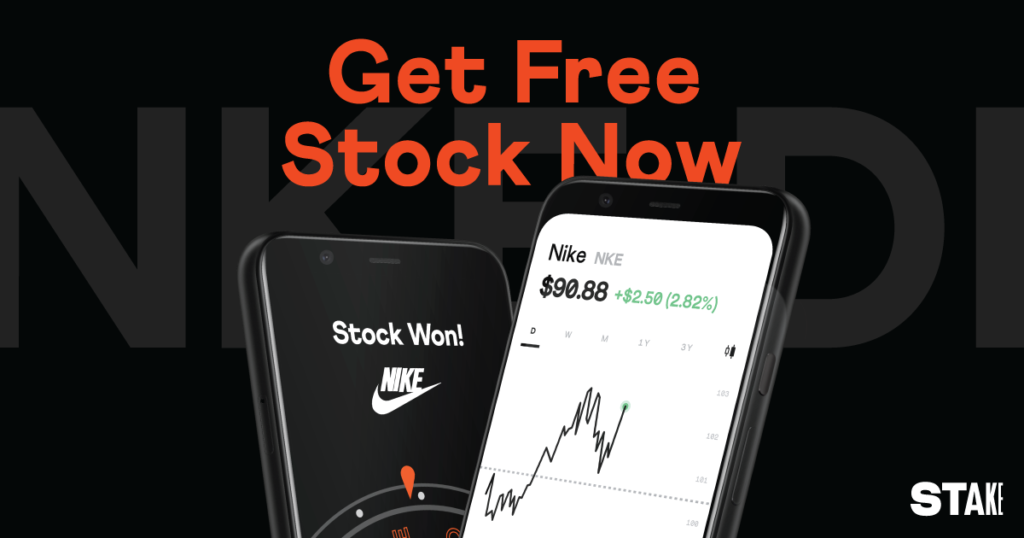 Frequently Asked Questions:
What is the Stake Share Dealing referral code?
Use referral code faisaln428 or click the following link: https://hellostake.com/referral-program?referrer=faisaln428 to register and get your FREE share
What free share do you get by using the referral code?
Register using referral code: faisaln428 and you will be entitled to a free stock/share in Nike, Dropbox or Go Pro
What is the criteria to get your free share when registering at Stake?
Make sure you register and enter referral code: faisaln428. Then once registered make sure you deposit funds of about $50 into your account WITHIN 24 hours to ensure you get your free spin.
What share will I get FREE when registering for a new account?
As long as you register using the referral code: faisaln428 or following the link on this website you will be entitled to a free share. You will need to deposit funds within 24 hours and then you will spin the wheel to see which free share you will get. The stocks available are Nike, Go Pro and Dropbox.